Healthy avocado yogurt dip. Packed with goodness, fresh tasting and ready in a few minutes, this green dip sets the mood for healthy eating. In fact, nothing beats the creaminess and amazing flavor combo of this delicious addition to your appetizer menu.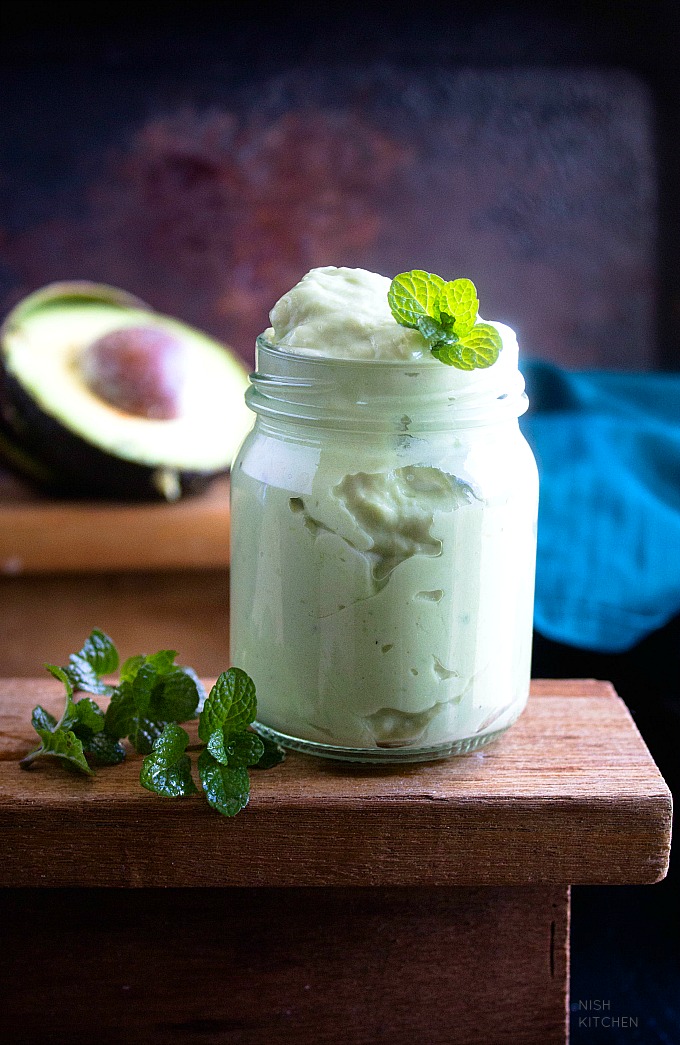 Food trends come and go. It's a fact. Even though I love good food and cooking in general, I hardly follow any sort of food trends. However, when avocados became hugely popular, I literally fell in love with them.
The beautiful avo toast pictures that brightened up the Instagram feed made me obsessed with these green beauties. From classic guacamole to cafe style avocado toast, you'll find me adding them to the menu in every possible way.
So, let me introduce you to my current avocado obsession – avocado yogurt dip. I love the creaminess, the smooth texture, the green hue, lovely combo of flavors, and most of all, the amount of nutrition packed in this dip. Clearly, this dip is healthy as well as delicious at the same time. Don't you love it?
Believe me, this dip is so good and super easy to make.
What makes this dip so good for you? The main ingredient, of course. Avocados. Perfectly ripe avocados, to be exact. Remove the seed, and scoop out the flesh. Just in case you're wondering how to peel and pit an avocado the right way, I've a simple guide on the blog. You can read it here.
Avocados along with yogurt adds that creamy, smooth texture to this dip. I like using Greek yogurt in this dip as it adds the perfect depth of flavor. For a healthier option, go with the low fat version.
A couple of garlic cloves and lime juice adds the extra level of flavors. I really love the tangy flavor from lime juice.
Now the fun part. Pop all the ingredients into a blender and give a quick whizz. You'll be amazed by the smooth texture and deliciousness of this creamy avocado yogurt dip. Pour it into a bowl, and garnish with few mint leaves if you like.
Slice up a few carrots and celery, arrange them in a plate alongside healthy crackers and tortilla chips. You've the perfect appetizer platter to kick start your party. Well, if you're not in a party mode, why not add this healthy idea for creamy avocado yogurt dip to your snack menu.


Like this healthy avocado yogurt dip recipe? Then join Nish Kitchen on Facebook, Pinterest or Instagram. Watch exclusive recipe videos on YouTube. Don't forget to check out: