Challas or sarlas, served as a side dish with traditional Indian food like cutlets and biryani, is onion salad in its simplest form.
Red onions certainly impart a lovely color to this salad making it vibrant and interesting. Of course, they also add so much flavor that you don't want to miss out. If red onions are not readily available, use brown onions instead.
For this onion salad recipe, you'll need to slice them as thin as possible. Soaking them in salt makes them soft and extra delicious. Don't forget to rinse the onions to remove extra salt. Otherwise the final dish will become very salty.
If you like extra spice kick, adding a couple of chopped green chilies will be a great idea. Simply add some vinegar to the onions and chilies, and you'll be rewarded with an extraordinary yet super easy challas (onion salad) recipe.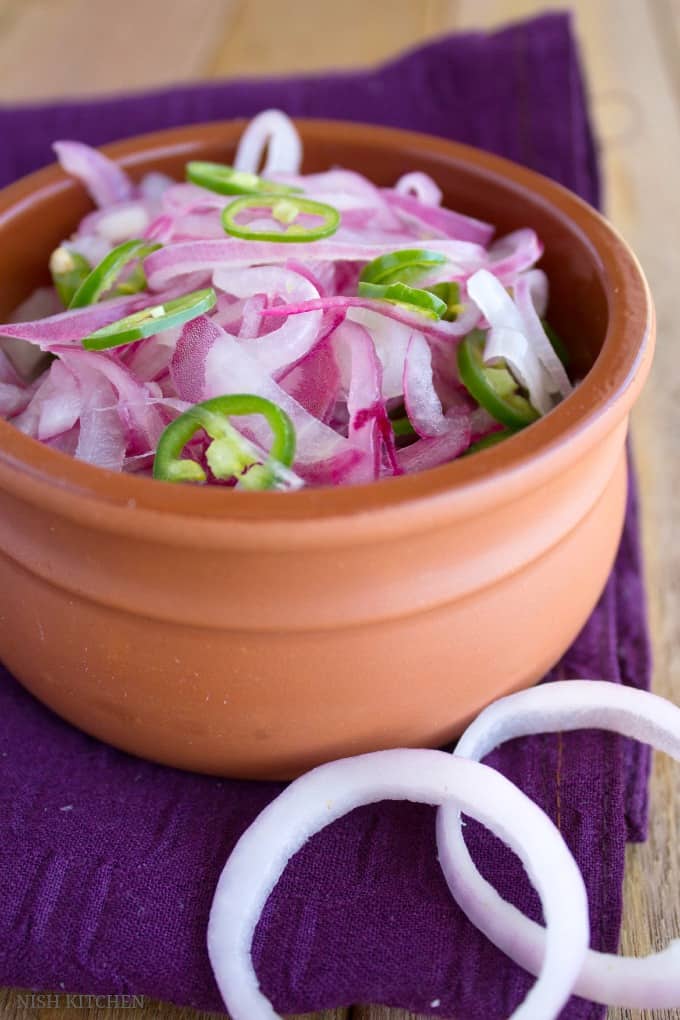 More Salad Recipes
Like this challas or Kerala onion salad recipe? Then check out these recipes: